Capture One Fujifilm Simulations
Posted : admin On

1/1/2022
When I first made the shift to Sony, one of the concerns I had was about the loss of Fujifilm's Classic Chrome, one of my favourite film simulations and probably the only one I use on a regular basis. It wasn't a show stopper, but I really like the subdued colours for days where I am shooting in midday sun and can't avoid it.
Fortunately, moving to Sony doesn't mean the end of Classic Chrome, or many of the other simulations, which can be replicated in some form. Obviously it's not a perfect science, but I thought I would would put out something so other people don't don't through the process as well: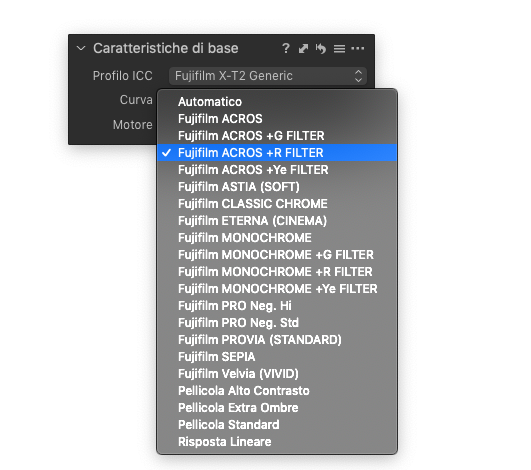 The 'Film Simulation' modes in Fujifilm cameras are a major Fuji feature that I've wanted to write about for years now. And many popular third-party applications like Capture One and Lightroom. Fujifilm 専用の写真編集ソフトウェアをお得にご利用いただけます。 Capture One for Fujifilm の強力な編集ツールと Fujifilm Film Simulations で写真編集が向上。.
Lightroom – Classic Chrome
I've built a Classic Chrome Profile for the A7iii. I took an existing attempt for an X-T1 and modified it to the A7iii and this is the result. It's probably not perfect but I think it's fairly close, and more importantly, it's free:
If you want to try this, download the following file and import it into the profiles area:
You will have to restart Lightroom to get it to appear. It should appear under the Profiles and you can add it to your favorites.
Lightroom – Kodachrome 24 and 64
As an alternative, I discovered a lightroom plugin that gives you this at a cost through https://www.gavingough.com/store/kodachrome
This is what the 24 looks like which is closer to the Fujifilm Classic Chrome
This is what the 64 looks like, which is a little more contrasty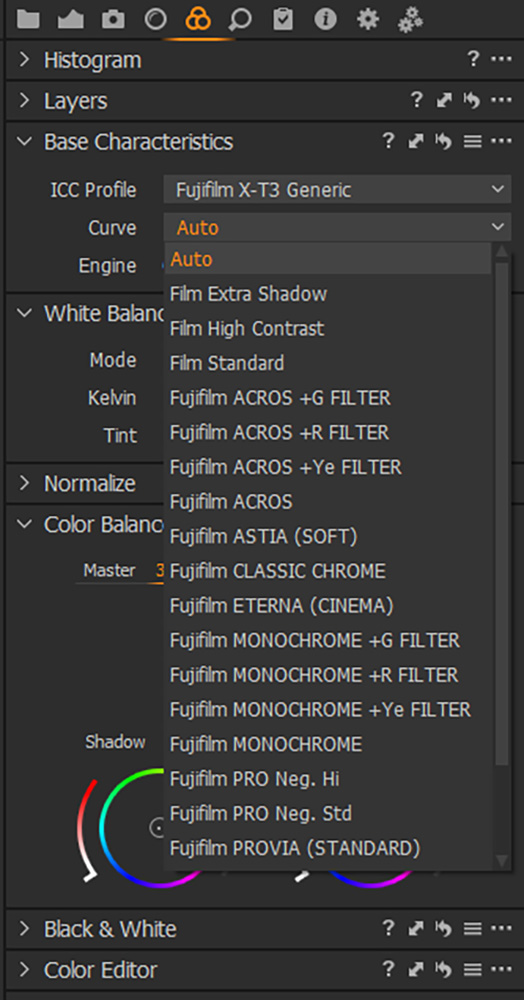 As an alternative, I took an existing attempt I found for an X-T1 and modified it to the A7iii and this is the result:
If you want to try this, download the following file and import it into the profiles area:
Capture One – All the Fujifilm Simulations
There are two options for Capture One.
The free option
I found the first Capture One version by accident. Many moons ago, I was using an old Fujifilm X-E2S which didn't have Fujifilm Classic Chrome, so I discovered a link which allowed me to use the X-T1 developer Classic Chrome. I didn't create the presets, they came from this thread. You can download the presets from this thread.
To import the presets, use this information
Once you have them loaded, they should appear under the X-T1 but can be applied to any file
This is the Sony A7iii standard one
This is Classic Chrome
And finally this is Acros Red if that's of interest
Fujifilm Film Simulations
The paid option
Capture One Fujifilm Simulations Pdf
The second I found while I was investigating ways of improving the colour output. He indicates he has built colour correct profiles for all of the Fujifilm film simulations but I have yet to validate whether that is correct. I do think his classic chrome rendition is better however.
Capture One Fujifilm Simulations Login
He also offers options for Adobe Lightroom but I can't validate whether these are any good.
Overall I think to date his are far better versions of Classic Chrome but I want to do more side by side tests with a fellow Fujifilm user in future to test.
Again, the standard Sony one
This is Giuseppe's Classic Chrome (crops are a little different but same photo)
This is Giuseppe's Acros Red
So it's finally happened:Phase One and Fujifilm have collaborated to bring film simulations to the newest version of Capture One! The film simulations in Capture One work with most of Fujifilm's cameras, except those with the X-Trans I and II sensor (The XPro 1, X-T1 etc.) but why should you care and how do you do it?
Fujifilm has been lauded for years for their in-camera JPEGs and film simulations, and up until recently there was no way to get anything exactly as beautiful as the in-camera JPEGs. There were ICC profiles floating around online but nothing quite as complete or as accurate as the new built-in presets. To use these in Capture One it is rather simple and it allows you to preview each individual simulation just by hovering your mouse over it.
To select your film simulation, go to your color tab, and scroll down to Base Characteristics. Here you will have two dropdown menus, ICC profile, and Curve. Your camera should already be set for your ICC profile (for me it is X-T3 Generic) and your curve will likely be set to auto. It is this latter setting you want to change. When you click Curve you will see all of your wondrous film simulations! You can see here how these simulations impact your image, with otherwise untouched images of the wondrous Sarha Hanna
To show you all just how accurate these new film simulations are, I took a JPEG+RAW photo of a color checker passport with my Fujifilm X-T3 and brought it into Capture One. As you can see, other than some distortion and vignetting correction happening in the JPEG; the images are functionally identical this is fantastic for those of us that enjoy the Film Simulations that Fuji offers and want to have more control in post production. If you're like me, and only shoot Classic Chrome (or any other specific film sim) you can actually set that as an import preset in Capture One to remove an extra step.