G300s G Hub
Posted : admin On

1/2/2022
CS:GO
ROGUE
RUST
VALORANT
WarZone
Use the optional G HUB to perfectly setup commands for your favorite games. Simple drag-and-drop settings allow you to customize button and tracking profiles. Or use pre-configured customizations with automatic game detection.When you take your G300S with you, your custom settings come along. .The G300s has three preconfigured profiles, one each for MMO games, FPS games, and Productivity (standard mouse operations). Use button 8 (see mouse drawing) to rotate through these stored profiles. Profile indicator. Logitech 300s ptical aming Mouse 5 English 3 98 7 2 1 5 4 6.
How to install the script Logitech G *.lua in Logitech G HUB?
It's no secret how capricious Logitech G programs are, below we have collected information for you on various difficulties with using programs or scripts.

1. Current active profile. Clicking on the profile name will take you to the Profile Manager
#Note;
The lock symbol indicates if the profile is set as persistent. Meaning it will be active for all applications. You set a profile as persistent in the G HUB Settings
Scripting Install
Scripting can be added to a profile from the Games & Applications window. Scripts are not profile specific and can be applied to any profile.
1. Select the profile you want to add scripting to
2. Click the Scripting icon
#RECOMMENDATION;
For safe use do not install the script in the game profile , only in desktop!
How the set it up, see here.
1. ACTIVE LUA SCRIPT Select a script from the drop down menu to run with your profile. If you do not want a script select NONE. +CREATE A NEW LUA SCRIPT will allow you to create new script.
2. CREATE A NEW LUA SCRIPT Click this box to create a new script.
3. Click the crosshair to take you back to the Games & Applications tab.
1. Script Name Type a name for your script here.
2. Enter Script Description. Use this text box to add a description for your Script.
3. EDIT SCRIPT Click this to take you to the script editor.
Script Editor
When you click EDIT SCRIPT, the Script Editor will open. There are 2 parts: the main scripting area and the Output.
The 3 lines in the script editor will always be there by default. In the menu bar you will see 4 tabs:
● Script. Save, Import (a Lua file), Export (as a Lua file) and Close.
● Edit. Standard editing options: Undo, Redo, Cut, Copy, Paste, Delete, Find Text, Select All and Clear Output.
● View. Show/hide Line Numbers, Output and Text Highlighting.
● Help. Click Scripting API to take you to the Overview and Reference Guide for G-series Lua API.
1. You can add a script via the SCRIPT-IMPORT menu or by directly COPY-PASTE code.
2. In order for the script to work don't forget to save it via the menu SCRIPT-SAVE or 'CTRL' + ' S'.
You will notice that whilst you have the Script Editor open, that G HUB will have a warning message: Close LUA window to save script. Once the Script Editor is closed, the warning will disappear.
Congratulations! Now you can use our scripts LUA for your mouse Logitech G!

Expanding
To expand the functionality of the mouse use G-SHIFT. Since most of the buttons are used to activate weapons use G-SHIFT function to leave different standard functions.
Set a specific button to the G-SHIFT function switch to the settings mode G-SHIFT and set new button values. And when you hold down the programmed G-SHIFT button, the functionality of the mouse can be significantly expanded.
How to install the script Logitech G *.lua in Logitech Gaming Software?
Axial scripts for recoil control, add only to the profile. Scripts are work through Logitech Game Software emulating mouse movements!
Standard macros do not support axial displacement to control recoil!
Make sure On-Board Memory switch into position Automatic Game Detection.
Next, go to setup Mode Buttons and Profiles of the mouse. The script will be installed in the profile in the bottom right corner of the profile click on the arrow and select the Scripting. Scripts are added via the menu item Script > Import or by simply copying the contents of the script CTRL + V. Remains to save the script to profile memory by pressing the buttons CTRL + S.
Do not link the profile to the executable file of the game exe, for example: 'RUST.exe'
For the RUST game do not open the script window when the game is running
importantly
If you have a large number of profiles, the script may not start, or may reproduce the script of another profile, you should clear other profiles from scripts, or leave one profile, removing other profiles - previously saving them for future use!
For information on Activation/Deactivation script, see the description of the script.
Important terms and conditions for correct and safe operation
Run Logitech Gaming Software or GHUB programs as an administrator, as well as set the program priority to 'High' in the 'Task Manager'.
Use only one profile in GHUB / LGS programs.if you have a lot of them, delete or disable them.The GHUB program is buggy and may not work stably, which will affect the work of scripts that work in spurts, and you need to reinstall GHUB.In Windows 10 version 2004, you may need to increase the mouse sensitivity settings in the game, but if the change does not help, you must install Windows 10 version 1909, 1903 or lower (Check the version by pressing the Win and R keys and run the 'winver' command).In order to install LGS, you need to uninstall GHUB with a reboot, after installing LGS, you can install GHUB.For wireless mice, you must connect the wire, and for G304, G305, G603 or other similar mouse to which there is no possibility to connect via wire, the scripts may not work correctly (buy at your own risk).For the G600, use only the GHUB program.If you set the side mouse buttons to other programs, As for example, conflicts can occur scripts, you must disable such settings.
POSSIBLE RISK
If you create a profile for the game in Logitech Gaming Software or in GHUB and specify the path to 'EXE' in the profile, for example, for the game RUST to the game file - RUSTCLIENT.EXE the possible banned.
Therefore, you create a profile without specifying the path ' EXE ' to the game files and load the script into an empty profile. But, anti-cheat is developed, so you buy at your own risk.There is a reliable way that you will never get banned 100%, but you need another computer to do this. STEAM has a 'REMOTE PLAY' function, which was previously called 'Home broadcast'. In this case, the game will be launched on the first computer, the broadcast goes to the second computer, but on the second computer, the Logitech G mouse with scripts will be connected and this is 100% anti-cheat protection.
GHUB/LGS (new models excluded) support list:
G100s Optical Gaming Mouse
G102 Prodigy Wired Gaming Mouse
G203 Prodigy Gaming Mouse
G300s Optical Gaming Mouse
G300 Gaming Mouse
G302 Daedalus Prime MOBA Gaming Mouse
G303 Daedalus Apex Performance Edition Gaming Mouse
G305 LIGHTSPEED Wireless Gaming Mouse (wired connection only)
G400s Optical Gaming Mouse
G400 Optical Gaming Mouse
G402 Hyperion Fury Ultra-Fast FPS Gaming Mouse
G403 Prodigy Wireless Gaming Mouse (wired connection only)
G403 Wireless Gaming Mouse (wired connection only)
G403 Gaming Mouse
G500s Laser Gaming Mouse
G500 Gaming Mouse
G502 RGB Tunable Gaming Mouse
G502 PROTEUS CORE Tunable Gaming Mouse
G502 HERO Gaming Mouse
G502 Wired Gaming Mouse (wired connection only)
G600 MMO Gaming MouseG502 Proteus Spectrum RGB Tunable Gaming Mouse
G600 Gaming Mouse
G603 LIGHTSPEED Wireless Gaming Mouse (wired connection only)
G603 Wired Gaming Mouse
G604 Wired Gaming Mouse
G700s Rechargeable Gaming Mouse
G703 LIGHTSPEED Wireless Gaming Mouse (wired connection only)
G703 Wired/Wireless Gaming Mouse (wired connection only)
G9X Laser Mouse: Made for Call of Duty
G9 Laser Mouse
G900 Chaos Spectrum Professional Grade Wired/Wireless Gaming Mouse (wired connection only)
G900 Wireless Gaming Mouse (wired connection only)
G903 LIGHTSPEED Wireless Gaming Mouse (wired connection only)
G Pro Wireless Gaming Mouse (wired connection only)
PRO Wireless Gaming Mouse (wired connection only)
MX518 Gaming Optical Mouse
Our Pro Groups
The world famous for macro users Russian coders with a huge experience in creating scripts to compensate recoil in complex online games. Familiar to all by the first axial macros no recoil for games CS:GO and Battlefield.
Russian nuclear scientist with experience in creating A4tech / Sharkoon scripts for any online games. Specialist in games Warface, PUBG, RUST and others.
About No Recoil
All the products are created with meticulous attention to accuracy, recoil control with maximum adjustment. Macros are repeatedly checked for a maximum shooting accuracy in games at maximum graphics settings.
Specialization macro mouse A4Tech X7 Bloody Sharkoon and Logitech G. Expected the finalization of beta software for Razer! Possible macro with the limits for a Cougar and Corsair.
Payment Guarantee
PayPal is the largest electronic payment system.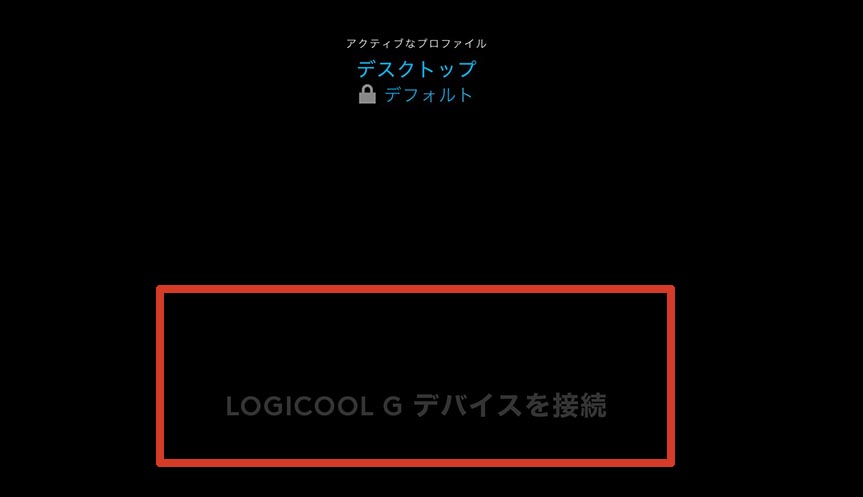 All payments protected by Paypal, trading platform with protection from theft of payment data.
For trading platform Oplata.info available payment Credit card, Bitcoin, Steam skins and more.
Product Placement
All the macros packages are located in the digital market sellfy.com and oplata.info
Digital market oplata.info - check and protection of products against viruses!
Description strictly corresponds to the content in the products.
After payment you get instant access to download macros - it is very fast.
Logitech G300s Mouse – Logitech G300s Optical Ambidextrous Gaming Mouse – 9 Programmable Buttons, Onboard Memory
9 PROGRAMMABLE CONTROLS
Accomplish great outcomes with the default setup straight from the package, or set up one-button sets off for activities that typically require digging right into food selections. Put push-to-talk interactions in easier get to. Briefly down-shift DPI. Reassign any video game regulate or multi-command macro to any among 9 programmable switches with Logitech G HUB.
SCULPTED AMBIDEXTROUS SHAPE
Flexible design in a small form, this computer mouse is built for convenience and resilience. The balanced form works for both left and right-hand men.
PROGRAMMABLE LIGHTING
Designate a unique colour and identification to every user account with up to 7 colour variants to know what setups are energetic throughout video gameplay.
ON-THE-FLY DPI
On-the-fly DPI moving allows you to toggle between 2 levels of sensitivity setups with a click, from pixel-precise 250 DPI targeting to fast 2,500 DPI movement. Use G HUB to personalize the DPI setups to shape your design of play. Also, DPI biking allows you to choose from up to 5 DPI setups while in-game.
Other Mouse: Logitech G502 Mouse
1-MILLISECOND REPORT RATE
Be positive that every regulation is executed as quickly as feasible. Up to 8 times much faster than a standard USB computer mouse, G300S catches your moves as fast as you can make them.
DURABLE BUILD
Our designers thoroughly test and rate the primary switches at 10 million clicks and the feet of travel at 250 kilometres. Able to survive one of the most extreme video pc gaming sessions, G300S will maintain going right together with you.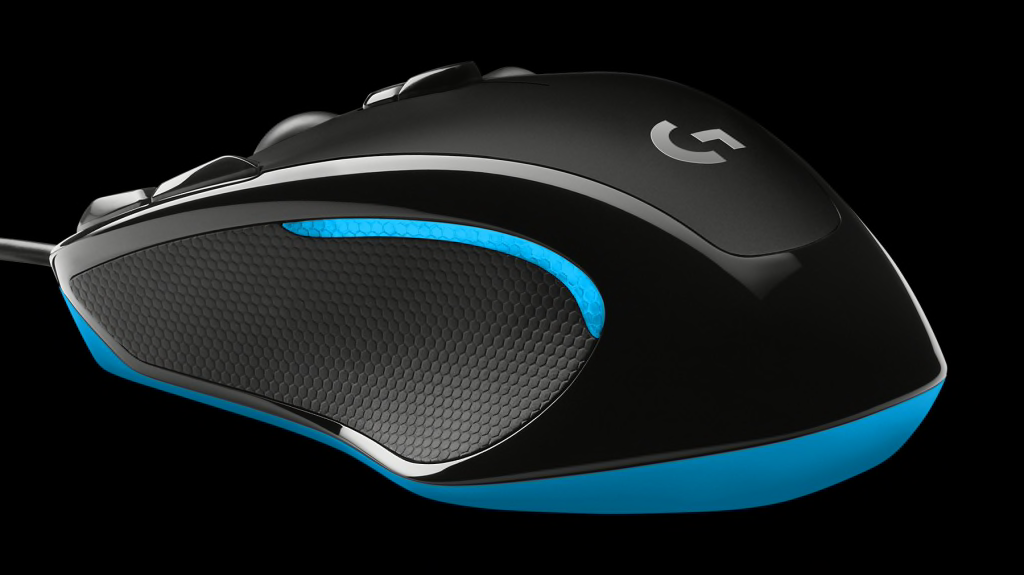 SLICK FEET
The low-friction polytetrafluoroethylene (PTFE) feet eliminate rubbing on nearly any surface for smoother movements, precise cursor movements and improved precision.
EASY-TO-USE CONFIGURATION SOFTWARE
Use the optional G HUB to perfectly configuration commands for your favourite video games. Simple drag-and-drop setups permit you to personalize switch and monitoring accounts. Or use pre-configured personalizations with automated video game discovery.
ONBOARD MEMORY PROFILES
When you take your G300S with you, your custom setups occurred. By conserving your choices to the onboard memory using G HUB, you can use it on another PC with no need to install software or reconfigure your setups.
Logitech G300s Mouse: software.
Contents
Logitech G300s Mouse Review
G300s Not Detected In G Hub
9 programmable manages: Move keyboard commands to computer mouse switches that remain in easy get to
In proportion small form: Really feels comfy in either hand and perfect for players that do not want a large computer mouse
Gaming-grade optical sensing unit: Tracks accurately on a wide range of surface areas and is tunable to accomplish the responsiveness you need
Easy setup software: Drag and drop commands to the switches to configure the computer mouse exactly the way you want
Logitech G300s Mouse price and buy at amazon.com
G300s G Hubbard